Cheap Home Locksmith Near You
Find Your Local Locksmith
Please enter your postcode to find the nearest locksmith available.
Fill in your postcode as shown in the following example: WA11 4BG
Leave your details and we will get back to you at your best convenience.
Book an Appointment

Would you like an expert's opinion on the security of your home?
Or does your lock need changing?
For non-emergency situations, book an appointment now and let our experts do the rest

The Expert's Corner

In Key4Freedom, we care about the well-being of our customers.
That's why we don't charge for advices.
Visit our website to get one free security tip, every day.
What sets us apart?
Thinking of seeking locksmith services? Not sure which one to choose? Don't worry. We've got you covered.
Key4Freedom offers the best locksmith services in and around Manchester, Liverpool, Warrington, Wigan, and St. Helens
Here's what sets us apart from our competitors.

Competitive Prices
You won't worry about price anymore.
At Key4Freedom, we offer premium
quality services at affordable rates.

Friendly Service
A little friendliness goes a long way.
Our team of professionals is extremely
responsive and cooperative with our clients.

Fast Response - 24/7
You call us. We are there.
In case of emergency situations, our team of local locksmiths will be there within 30 minutes of your call.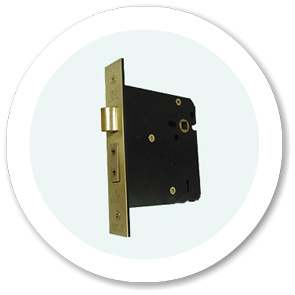 Are you looking to install new locks on your doors to enhance your security system? If so, then you must consider Mortice locks. They are one of the most common and effective locks out there. And this is why many insurance policies specifically require that you install a British Standard BS3621 Mortice lock.
But what makes Mortice locks so special? Let's find out.
Read more ...
One of the most common and effective locks. Usually operated by a key with a rectangular body.
The function of the Mortice locks is not complicated, as it may sound.
Mortice Deadlock contains one key-operated bolt used to lock the door.
Mortice Sash locks combine a deadbolt and the latching mechanism in a single mortice box.
The Mortice box is composed of anti-drill plating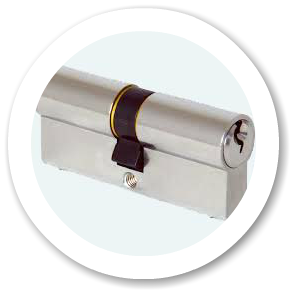 Thinking about which lock to install in your door to maximize the security of your premises? Think no further. Here's Key4Freedom's guide to everything you need to know about Euro locks.
Read more ...
A standard Euro lock requires a specially designed key to operate,
but they are extremely easy to install and remove.
Since the inside of a Euro cylinder lock consists of a revolving key plug and a pin tumble mechanism, a specific key is needed to unlock this lock.
One of the weaknesses of the Euro lock is that they can be easily violated.
Anti-Snapping Euro locks guarantee that even if the burglar is able to snap one half of the lock, the other half remains firmly in place.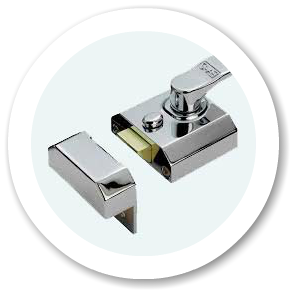 Two of the most common types of locks are the rim cylinder and the night latch. Each lock is perfectly designed for their specific function and has a unique functioning mechanism. When you're out shopping for locks, you need to know exactly what you're looking to buy. You need to know exactly what you want and what will work best for your requirements.
Read more ...
These locks are two of the most common types of locks.
A standard rim cylinder has two mounting bolts which are connected to a thin metal plate installed on the back of the door.
The Rim Cylinder is vulnerable to excessive amounts of force.
the Night Latch is also called the "slam lock", since all you need to do,
to lock the door, is to slam it shut.
Rim Cylinders and Night Latches cannot offer adequate protection, by their own; Combining them, together, increases protective abilities exceptionally.